It's FRIDAY!!! YAY!!!
I just wanna share a fun post today! To celebrate Friday at the end of a long week!
Look what my sweet bridesmaid, Kayce, gave me!!
She made a trip to Victoria's Secret... And bought me a little pre-wedding party present!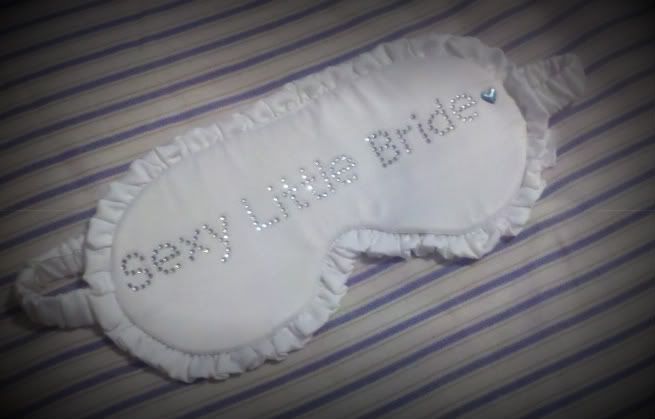 The funnest part was listening to Mr. P, Kayce's guy and Mr. M's Best Man, tell Mr. M...
"You should see the outfit she got to go with that!!! You're gonna love it man!"
HAHAHAHAHA
So of course, I HAD to try it on!!! :)
FYI: It's SUPER HARD taking a pic of yourself with a mask on... Just sayin'. haha

What do you think? Sexy Little Bride for sure, right?!? heehee!
You can get one of these
CUTE masks here
!!
And while you're there, check out all the SEXY Bride wear from Victoria's Secret!!! :)
THANKS KAYCE! :) I LOVE IT!
Did you receive anything fun BEFORE your wedding that you really enjoyed?
What was it? :)
Happy Weekend All!!!