Yesterday I mentioned that I had some FUN product reviews coming up...
Well, today I would like to share with you:
As a wedding blog, Tights Please graciously invited me to review some of their Bridal Tights!
I was thrilled for the opportunity of course!!!
They have several different kinds to choose from in an array of different colors!
When they arrived and I opened them up, Mr. M was confused...
"What are those!?!" he'd said!
I can't blame him, of course...
Because this is what they look like right out of the package.
At first, I too thought they looked pretty funny... :)
As you can see here, they are topped with Ivory ElasTac silicone to keep them held up on your leg. The silicone was slightly stuck together when I first tried them on, but it makes sense... It has to be a little sticky for them to "Hold Up".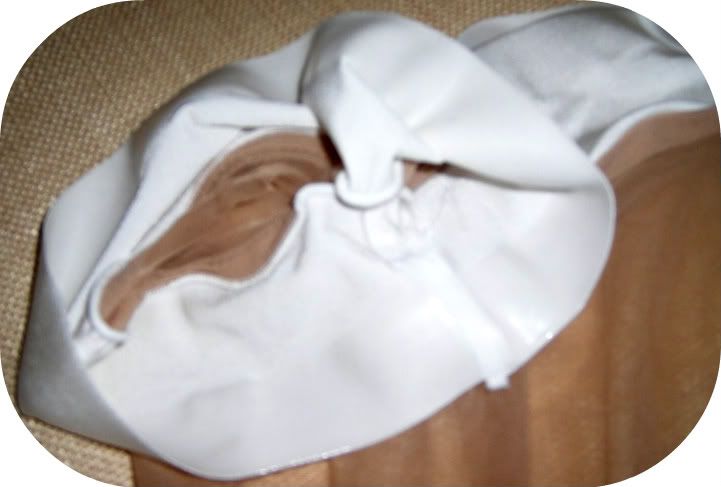 They were SUPER easy to get on!
You just slip them on your legs, up to your thigh and you're ready to go!
Not like with normal panty hose that you have to pull up to your neck! ;)
Like I said, the silicone on top helps them stay on, so you can walk about, sit down, etc. without losing your tights!!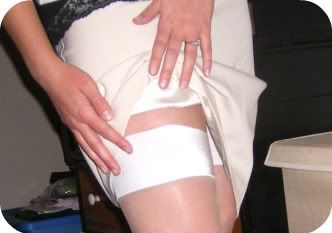 The tights made my legs look sleek and feel soft!
Mr. M was quite impressed with how silky they felt on my legs!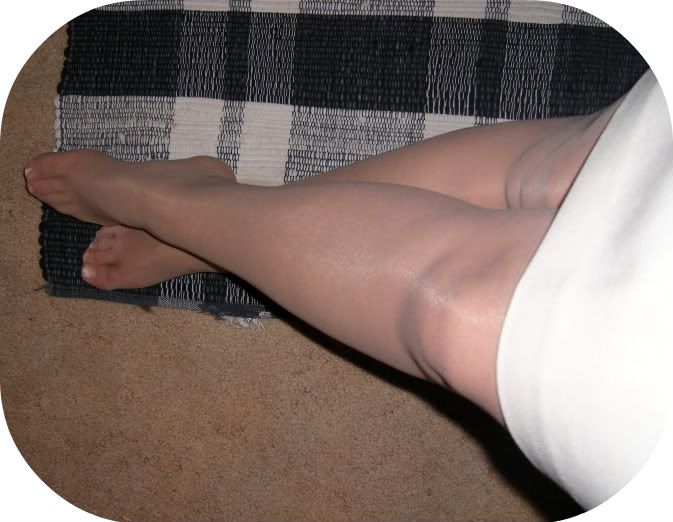 They were actually quite comfortable, even!
I was concerned that the tops would be a bother, but when you get them on and straightened out, you hardly notice them at all.
One thing I should mention was that the silicone top was easily bunched up when I first pulled them on and it took a minute or so to get both tops straightened and flattened out.
But really, that's an easy trade off for hiking panty hose all the way up!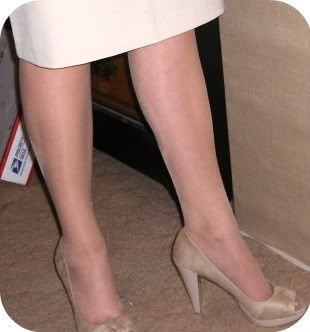 Overall I was impressed with the Bridal Tights from Tights Please and would highly recommend them if your planning on wearing tights on your wedding day!
Here you can see they really added a level of class to my simple skirt outfit that bare legs just don't have!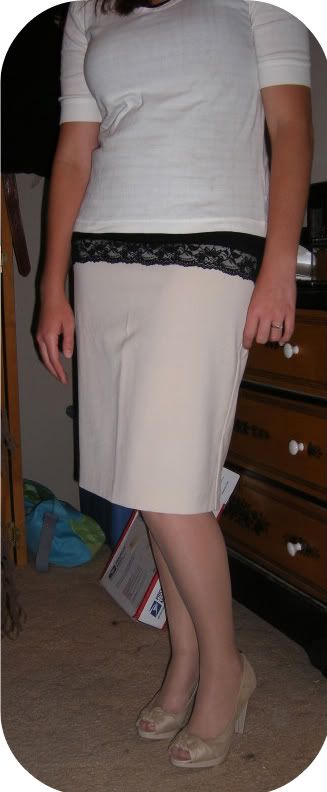 Thanks to Tights Please for allowing me to review this item for them!
Hope you enjoyed my review and that it'll help in your choice of bridal tights!
And thanks to Mr. M for taking pictures for my post! :)
*I was not monetarily compensated for this post. All I received was the package of bridal tights from Tights Please. All opinions expressed in this post are my own.