After my review of the Bridal Tights from
Tights Please
, I could not wait to try out the shapewear that they sent me to review!!!
I have never tried any kind of
control pants
or shapewear before, so I wasn't sure what to expect...
Again, the shapewear, much like the Bridal Tights, looked funny coming out of the package... :)
And when I started to slip it on, I was thinking, yeah right, this isn't going to happen...
But really you just step in and pull it up, then pull the straps over your shoulders.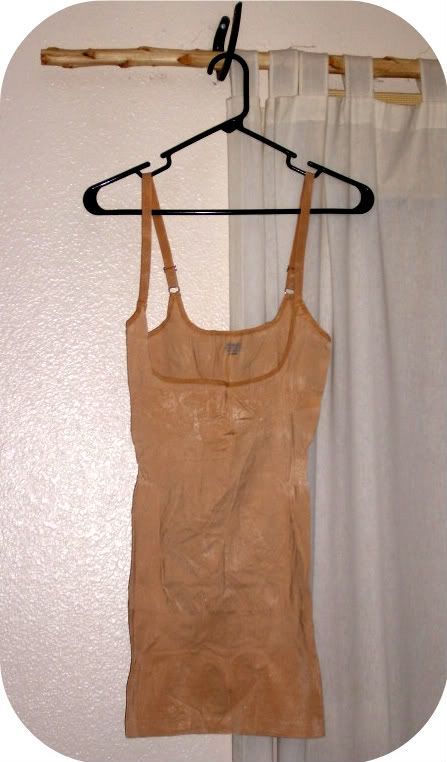 Right away you can fill it suck in, as they put it, your tum, bum and thighs!!
I tried on my clingy wrap dress over the shapewear to see if you could see the lines underneath, because they claim a seamless look... And it is seamless! You couldn't seen any lines underneath my dress.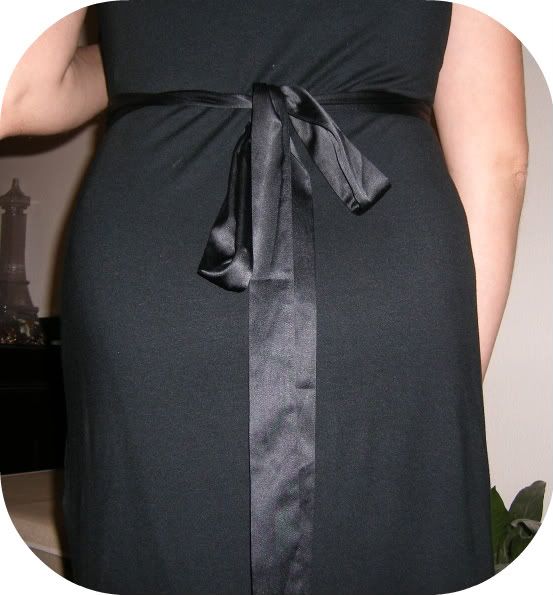 See! No panty lines! :)
I do think it would take some getting used to, if you were to wear it often, but it wasn't uncomfortable.
You did, however, have the feeling of being cinched in, so to speak.
I liked that the top part was left open so that I didn't feel like my chest was held down.
I think that would've felt claustrophobic. Since it was open up top though, you can breath freely and don't feel like something is holding your air in!
If you have a clingy wedding dress, rehearsal dress, or just summer dress that you want to feel more comfortable in, I would recommend trying the Tights Please shapewear!
The control pants did make me feel more sleek and shapely in my dress for sure!
Thanks to
Tights Please
for allowing me to review their
Trinny & Susannah
shapewear!
If you have questions about my review or thoughts on the product, please feel free to leave them in the comments section or shoot me an email!
AND I HAVE A FUN ANNOUNCEMENT!!!
Tights Please has asked me to host a tights giveaway so that a
LUCKY My Road to Mrs reader can try out some fun tights as well!!!
So stay tuned for that coming soon!!!!
Until then, happy shopping friends!!!
P.S. My first Bridal Shower is TOMORROW!!!!
I bought a CUTE outfit yesterday that I will be sharing with you next week, as well as the shower recap, and my thoughts on the historic Royal Wedding this morning!
*I was not monetarily compensated for this review! All I received was the shapewear from Tights Please. All opinions and thoughts shared in this post are my own.