I won some awards! Not one... not two... but THREE!!! :)
An award is a sweet affirmation that somebody out there notices and maybe even cares!!! ;)
What a sweetheart, right?!?
I know... lucky lady!! :) I feel lucky anyway...
Thank you darling ladies for thinking that my lovely little wedding blog and my wedding ramblings are stylish! Both these ladies are AMAZING bloggers so I am truly honored to received their accknowledgement.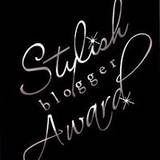 So... I'm going to combine those two...
The rules for this one are:
1. Thank and link... Done!
2. Share 7 Things About Yourself
1. Rings are my favorite pieces of jewelry. I have a couple that I received from my Granny, one from Mr. M (not my engagement ring, I wear it daily), and a couple I got for myself that I rotate.
But I wear one on my right hand every day!
2. I am self-diagnosed, at least slightly OCD. Pictures NEED to be straight on the wall.
Things need to be EXACTLY in their right place. Colors NEED to match...
Yeah... it does kinda!
3. I'm pretty much a nerd... I love to read and learn new exciting things!
4. I am a PROUD NMSU AGGIE!!!
5. I have only lived in one state my entire life. Currently I work in a different state, but I'm still living in the big NM!
6. Mr. M and I met at a rodeo dance. When we were 10.
Yep.. known him a LONG time.
New Years Eve 2011... Almost Midnight... So we were tired. heehee
7. I like to make lists. You can bet with this wedding planning going on there are billions of lists rolling around my office and house... Somewhere... haha.
3. Award 15 bloggers with the Stylish Blogger Award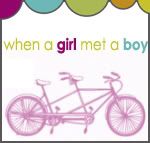 If you didn't receive one from me... That doesn't mean I don't love you or don't think you're stylish!!! I do!!!
But these stylish ladies had some stylish buttons!!! If you need help creating a button for your blog, hit me up!
So again, thanks to the sweet ladies that gave ME the Stylish Blogger Award!!!
I'll post on my other award at another time... Cause this post is getting WAY too lengthy....
Stay tuned for wedding dress pics tomorrow!!