Check it out... ANOTHER check on the list!
Order save-the-dates and send them out to all your guests
We had a HUGELY productive wedding weekend this last weekend...
Some of my girls helped me with the Save the Dates... And I finished those last night.
Most have already been sent or handed out! There's only a few left to give!
What do you think?? :)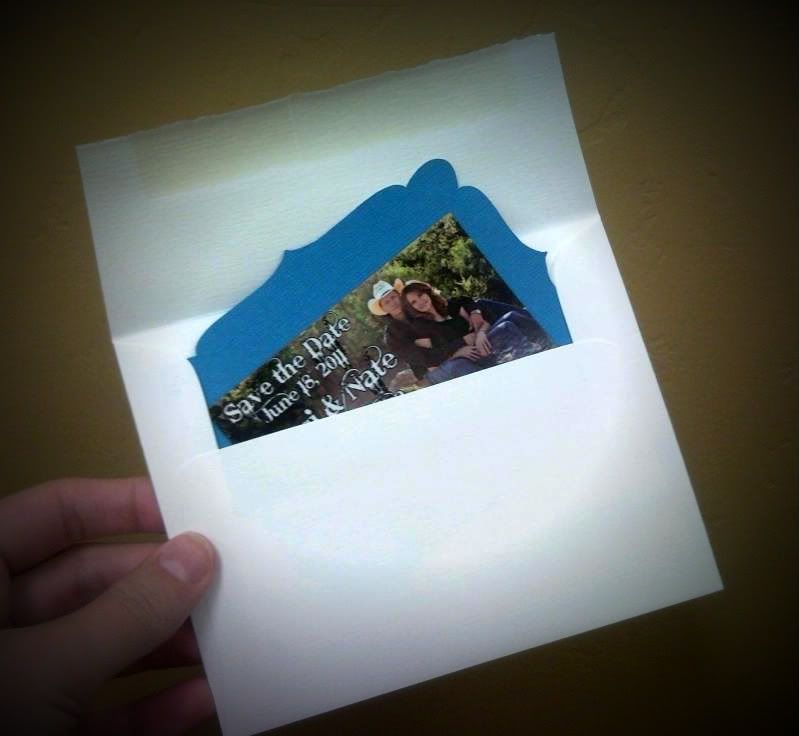 I used my Silhouette to cut out the backing for the magnets that I had printed. I ordered the magnets and envelopes from CMI, the print shop on the Vendors tab.
I wrote up a tutorial on how I made the Save the Dates here at the craft blog, Truly Lovely. Hope you'll check that out!!
And guess what... I BOUGHT MY WEDDING DRESS!!! WHOOT!