How about an update on a couple of Bridesmaid Dress decisions? :)
When we went to David's Bridal a couple of weekends ago, I took three of my ladies with me. I've decided to do a intro to the girls post or page soon, so may as well start getting acquainted! ;)
Charli. My sister, Kayli (the MOH). And Megan.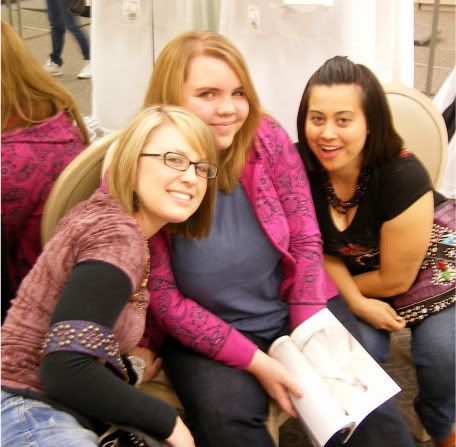 Once my dress was tried on, chosen and purchased we had some extra time so the girls tried on a few maids dresses. Through that process we came to a few decisions...
The color will be David's Bridal WATERMELON. The perfect shade of pink for my ladies!
The fabric will be summer sundress COTTON.
Here Charli and Meg wear cotton and satin. I think cotton looks lovely in the Watermelon. (Charli's wearing Guava and Meg's in Black... but we did see a Watermelon version.
And it fits our summer, outdoor, somewhat laid back theme.)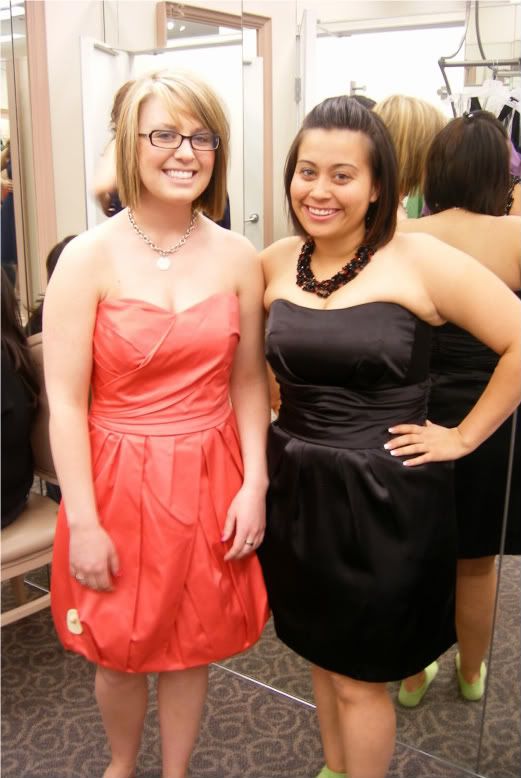 Also the length is David's Bridals version of short, or cocktail length basically.
So far I think Charli and Meg have decided somewhat on this style... Which I LOVE and want my OWN dress in... :)
A couple of the other girls seem to like this style too, so it will be interesting to see if they all choose the same even though they have, I think, five or so options to choose from in my set criteria. Shows they all have fabulous taste!! ;)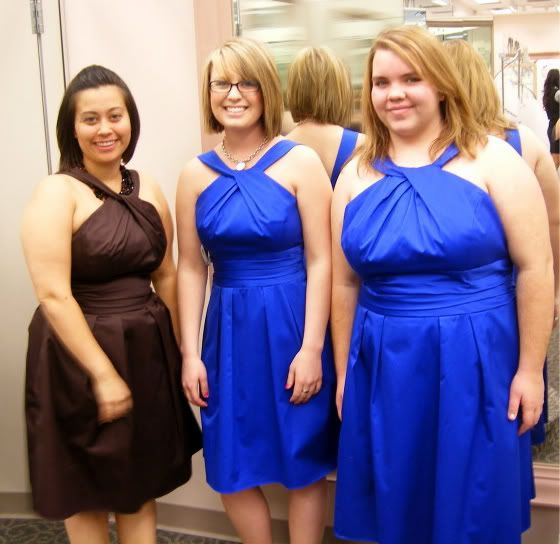 Kayli will be wearing some kind of a cover up for a little modesty...
(She's a good Mormon girl)
But it will also set her apart as the Maid of Honor.
So what do you think??
Do you think our decisions fit what you've seen so far for the theme of the wedding?
Any other bridesmaid dress comments??
I would love to hear!!!