Remember this post where I teased that one of those dresses might be mine...
None of them were... haha. Because THIS was my dress.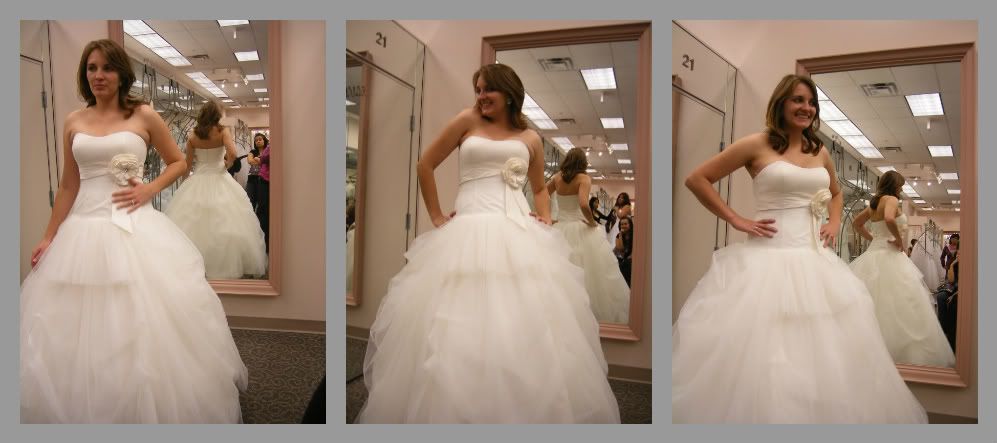 I had seen it online before we went into the store, and thought it was lovely...
But for some reason didn't seriously consider it.
The consultant at David's brought several to try...
You can see some of those here. :)
Including my dress.
When I put it on the girls LOVED it. I LOVED it.
It wasn't really a tear jerking 'This is the one' moment... but I twirled in it.
I felt the ribbon and bow at the waste. I swished the soft tulle skirt.
I smiled. The biggest, goofiest smile, um... ever.
It was different. It fit me. Me.
So I bought it.
Well... after some debating because it cost more than I had planned to spend.
I even took Kayli with me in the dressing room and let her talk me into it...
I'm so glad she did. :)